Bladder products
LoFric Primo
LoFric® Primo™ is a hydrophilic, intermittent catheter. It's packaged with its own sterile water and can be used anywhere. It has an integrated insertion guide allowing non-touch technique. It's foldable to pocket size, easy and discreet to bring along.
key:product.key-features
Adhesive area on back for hanging up the package.

Sterile salt solution included, press and it's ready to use

Insertion guide for better grip and control, allowing non-touch technique.

Not manufactured with PVC, phthalates or latex.
Specifications
Product description
LoFric® Primo™ single use, hydrophilic urinary catheter with salt solution for activation.
Product features
LoFric catheters are coated with the unique Urotonic™ Surface Technology. This ensures the catheter remains smooth and safe, both during insertion and withdrawal.1,2
LoFric catheters are designed to maintain good urethral health also in the long-term.3
0 % trauma was identified during 5–9 year follow up with use of LoFric hydrophilic catheters.4
Instant activation – sterile salt solution included, squeeze and it's ready to use.
Large loop for opening or hanging.
Adhesive area on the back for hanging up the package.
Insertion guide. A firm grip without having to touch the catheter.
Foldable and discreet.
Can be connected to a urine collection bag or extension tube.
Smooth eyelets.5,6
Not manufactured with PVC, phthalates or latex.
Available in two catheter tip variants: Nelaton – soft rounded tip, Tiemann/Coudé – slightly curved/tapered tip
Available for
Adults, adolescents, children, and infants.
Variants / Tips
Nelaton and Tiemann/Coudé
Lengths
15 cm, 20 cm and 40 cm
Sizes
CH 06-CH18
Size availability varies between catheter lengths and catheter tips.
Trademark
LoFric™ is the registered trademark of Wellspect.
Technical data
Intended use
LoFric® Primo™ single use urinary catheter is intended for intermittent urinary catheterisation.
Indications for use
For short-and long-term bladder management with intermittent urinary catheterisation. Please note, LoFric catheters are for prescription use only. Ensure to follow the advice and training on the catheterisation procedure given by your Healthcare Professional, before use.
Package size description
30 catheters per customer box. 4 customer boxes per shipping box
Does the product carry an environmental label?
Nordic Swan Ecolabel -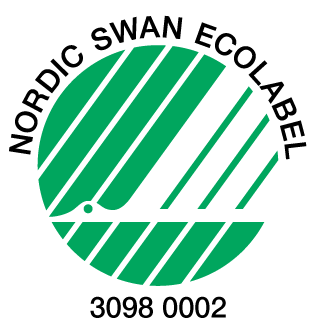 Does the package carry an environmental label?
FSC (marking sustainable forestry)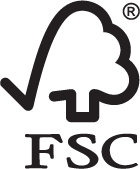 Green Dot
Waste handling
Boxes recyclable.
Special storage conditions
Store in their package in a dry place, at room temperature.
Shelf life
CH08: 2 years CH06, 10-18: 3,5 years
Nelaton
Article number

410 08 25

Product brand name

LoFric® Primo™

Available for

Male

Length

40 cm

Tip

Nelaton

Article number

410 10 25

Product brand name

LoFric® Primo™

Available for

Male

Length

40 cm

Tip

Nelaton

Article number

410 12 25

Product brand name

LoFric® Primo™

Available for

Male

Length

40 cm

Tip

Nelaton

Article number

410 14 25

Product brand name

LoFric® Primo™

Available for

Male

Length

40 cm

Tip

Nelaton

Article number

410 16 25

Product brand name

LoFric® Primo™

Available for

Male

Length

40 cm

Tip

Nelaton

Article number

410 18 25

Product brand name

LoFric® Primo™

Available for

Male

Length

40 cm

Tip

Nelaton

Article number

411 06 25

Product brand name

LoFric® Primo™

Available for

Paediatric

Length

20 cm

Tip

Nelaton

Article number

411 08 25

Product brand name

LoFric® Primo™

Available for

Paediatric

Length

20 cm

Tip

Nelaton

Article number

411 10 25

Product brand name

LoFric® Primo™

Available for

Paediatric

Length

20 cm

Tip

Nelaton

Article number

413 08 25

Product brand name

LoFric® Primo™

Available for

Female

Length

20 cm

Tip

Nelaton

Article number

413 10 25

Product brand name

LoFric® Primo™

Available for

Female

Length

20 cm

Tip

Nelaton

Article number

413 12 25

Product brand name

LoFric® Primo™

Available for

Female

Length

20 cm

Tip

Nelaton

Article number

413 14 25

Product brand name

LoFric® Primo™

Available for

Female

Length

20 cm

Tip

Nelaton

Article number

413 16 25

Product brand name

LoFric® Primo™

Available for

Female

Length

20 cm

Tip

Nelaton

Article number

413 18 25

Product brand name

LoFric® Primo™

Available for

Female

Length

20 cm

Tip

Nelaton

Article number

414 08 25

Product brand name

LoFric® Primo™

Available for

Female

Length

15 cm

Tip

Nelaton

Article number

414 10 25

Product brand name

LoFric® Primo™

Available for

Female

Length

15 cm

Tip

Nelaton

Article number

414 12 25

Product brand name

LoFric® Primo™

Available for

Female

Length

15 cm

Tip

Nelaton

Article number

414 14 25

Product brand name

LoFric® Primo™

Available for

Female

Length

15 cm

Tip

Nelaton
Tiemann
Article number

415 10 25

Product brand name

LoFric® Primo™

Available for

Male

Length

40 cm

Tip

Tiemann

Article number

415 12 25

Product brand name

LoFric® Primo™

Available for

Male

Length

40 cm

Tip

Tiemann

Article number

415 14 25

Product brand name

LoFric® Primo™

Available for

Male

Length

40 cm

Tip

Tiemann

Article number

415 16 25

Product brand name

LoFric® Primo™

Available for

Male

Length

40 cm

Tip

Tiemann

Article number

415 18 25

Product brand name

LoFric® Primo™

Available for

Male

Length

40 cm

Tip

Tiemann
References 6

in total
Waller et al., Spinal Cord, 1997
Dunger et al., Acta Endocrinologica, 1988
Bakke et al., Scand J Urol Nephrol., 1993
Waller et al., J Urol., 1995
Lundgren et al., Spinal Cord, 2000
Newman et al., Springer, 2018