Bowel Products
Navina Mini
Navina Mini is the latest innovation within the Navina Bowel Care portfolio. Navina Mini is a low volume manual irrigation device which holds 185ml of water. It is an easy way to empty the lower part of the bowel to ease symptoms like incomplete emptying.
Request information
key:product.key-features
that holds up to 185ml of water.

for comfortable insertion.
Specifications
Product description
Low-volume manual irrigation device
Product features
Smart design keeps it easy
Shaped to fit your hand for ergonomic use.
Squeeze friendly water container that holds 185 ml of water.
Rounded top for comfortable insertion.
Hygienic for convenient use.
Extension tube can be connected for extra reach.
Available for
Adults, adolescents and children from 3 years.
Trademark
Navina TM is the registered trademark of Wellspect HealthCare.
Technical data
Intended use
Navina Mini is intended for transanal irrigation by instilling a low volume of water into rectum through a single use rectal cone.
Indications for use
Navina Mini is indicated for adults, adolescents and children from 3 years who suffer from incomplete emptying and/or faecal incontinence.
Primary Package Material Name
Cardboard and Corrugated cardboard
Does the product carry an environmental label?
No.
Does the package carry an environmental label?
FSC (marking sustainable forestry)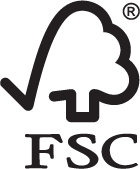 Green Dot
Shelf life
All Navina Mini components have a shelf life of 2 years.
Navina Mini
Article number

69307 00

Product brand name

Navina Mini Set

Article number

69308 00

Product brand name

Navina Mini Extension Set

Article number

69309 00

Product brand name

Navina Mini Refill Set