LoFric Elle
Why Choose LoFric Elle
A Female Catheter Revolution
The ergonomic handle improves control, promotes better hygiene and increases dignity for more women living with self-catheterisation. LoFric has a long history of improving both catheter function and design.
But this time it's a real game-changer. This is nothing less than a revolution in the world of female catheterisation.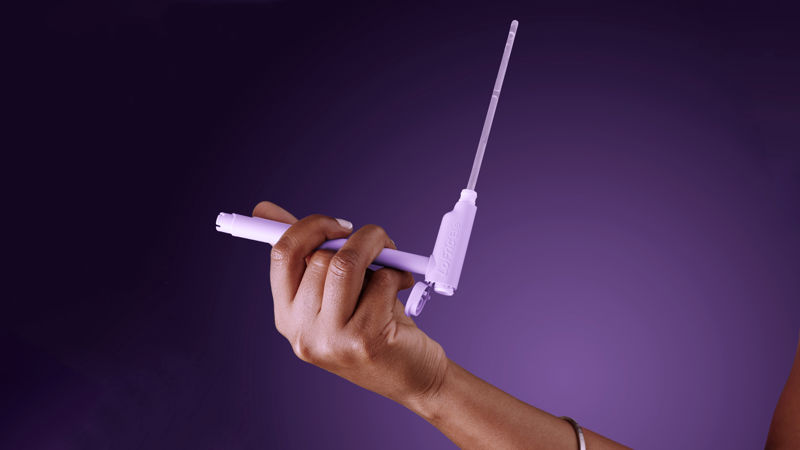 The appearance of a catheter matters, and many women prefer a catheter that doesn't look like one. LoFric Elle has a non-medical design and fits discreetly in a pocket or handbag. It's easy to carry and dispose of.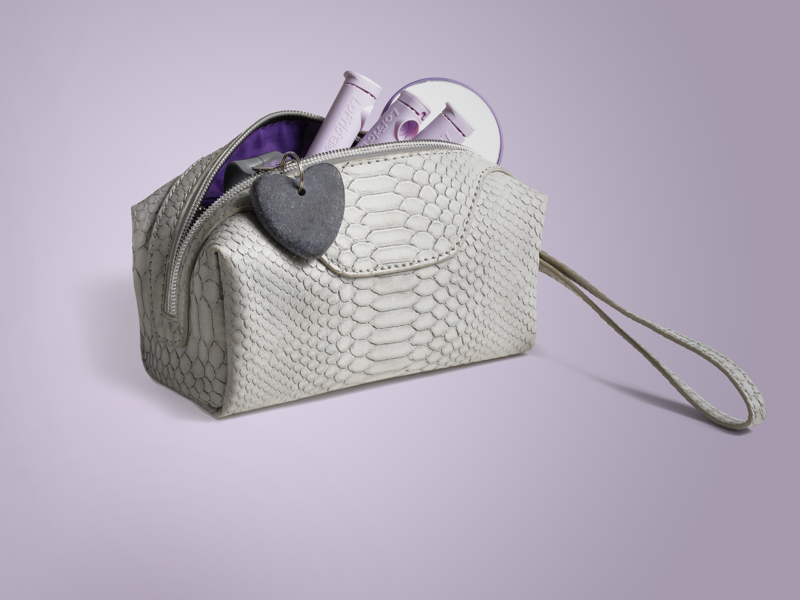 The angle changes everything
With LoFric Elle, women have control, visibility and distance from the toilet bowl thanks to the built-in handle. The handle also functions as an extension, allowing for a more upright position on the toilet, as well as many individually adapted gripping possibilities.
Women affected by bladder dysfunction often face gender-specific challenges. Besides the physical demands of female catheterisation, women also experience more complications, such as urinary tract infections (UTIs).

LoFric Elle not only makes it possible for more women to self-catheterise, it also strengthens their confidence and provides independence. LoFric Elle is for every woman.

Thanks to the L-shaped ergonomic handle, more women will be able to manage their own catheterisation instead of getting help from a caregiver.

Being the one taking control, rather than having the situation control you, is liberating, restoring that feeling of dignity. If assistance is still necessary, the handle enables distance between the user and a caregiver during the catheterisation.
A balanced surface matters

Not all catheters are the same. There can be significant differences in quality and performance between catheters, especially when it comes to the coating.

The optimal catheter surface has a high osmolality, preferably the same as urine. This will keep the catheter tube surface in balance with the body and ensure a smooth and safe insertion and withdrawal.

Reference

-
Wellspect test protocol 2019.
Wellspect test protocol 2017.
Sustainable Wellbeing for women
LoFric catheters are designed to balance the well-being of people and planet. When designing LoFric Elle, we focused on minimising our environmental footprint in the process.
Produced with 100% bio-based solvent
Produced using 100% renewable energy
The handle is 100% recyclable
Manufactured with 0% PVC for a smaller carbon footprint

In fact, a switch from a PVC or Polyurethane catheter to a LoFric POBE based catheter, like LoFric Elle, could decrease the carbon footprint by as much as 20kg CO2 every year.4

An award-winning female catheter

We believe that LoFric Elle represents a true revolution in catheterisation for women, but don't just take our word for it. Since LoFric Elle was launched it has received several awards for its innovative design.

In 2021 LoFric Elle was rewarded by Bladder and Bowel UK and the Association for Continence Advice (ACA) the prestigious 'Look Good, Feel Good' award. The judges justified their decision by LoFric Elle's innovative and discreet design, as well as it's excellent sustainability credentials.

Winner of the iF Design Award 2020, in the category of Medicine/Health.

LoFric Elle was one of the Red Dot Design Award 2020 winners. Here's what the award jury had to say about the award winning design: "LoFric Elle successfully combines a slim and discreet form with a user-centric design, which improves the handling of the device."
1. Dunger et al. Acta Endocrinol., 1988.
2. Wellspect test protocol 2019.
3. Wellspect test protocol 2017.
4. IVL Swedish Environmental Research Institute Report 2021
"Climate change impact comparison of catheter materials".