Navigating Life with a Child with a Hidden Disability
"It was very helpful for us at the time, when Harry was a little baby with reduced function, to meet a boy with similar problems, and to get to know a family with our kind of approach to life, who had struggled with the same things as us. An active family, practicing sports and outdoor activities. Since then, they have been part of our lives as inspiration – the boy acting as Harry's role model."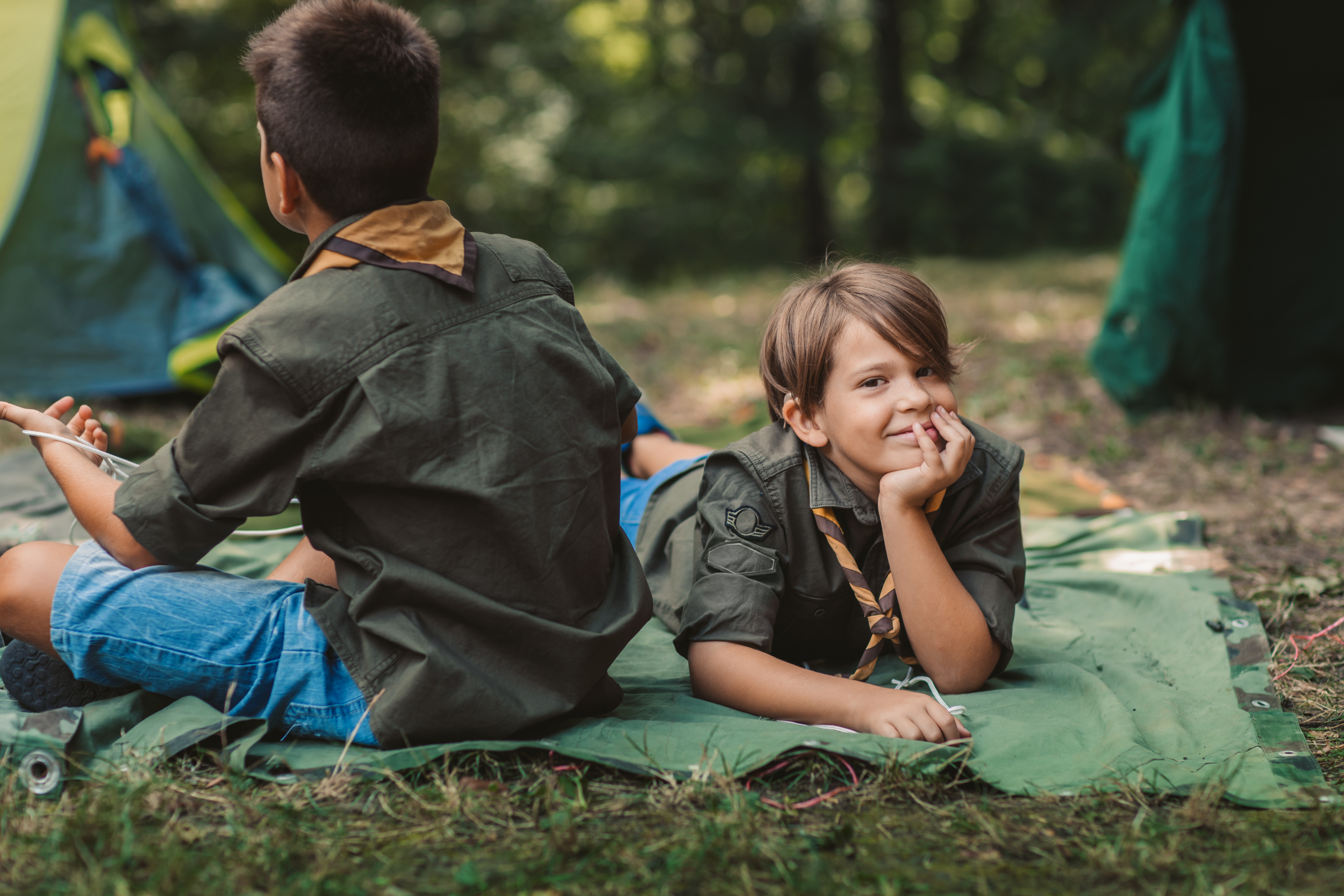 The words are Harry's mother's when she describes how her now 11-year-old son loves outdoor life, scouting and camping, as well as playing with his friends in the neighborhood. "It was Harry's doctor who thought we should meet people with similar experiences in the VACTERL-association, although we weren't too enthusiastic about it at first. But in difficult times, it is so important to know that you are not alone," she adds. "And that there are solutions available, but first you need to find out that they exist."
Harry was born with various birth defects, including anal atresia, which meant he had no rectum – it had remained inside the abdomen. Consequently, he had to follow a special program which included surgery within 3 days and then, in his case, a stoma for approximately 9 months. Meanwhile, an artificial anus was made for Harry, and he had to continue with the stoma during the healing process. Once the stoma was removed at 2 years of age, Harry had to continue with enemas and medicines, such as Klyx and Movicol, to facilitate bowel movements.
"The need for support with laxatives in various forms for a shorter or longer period of time is quite common," says Harry's mother and adds. "The amount of leakage between emptying is very individual. In Harry's case, it has been a bit difficult to find the right method and we have had to change the treatment strategy several times over the years. When we find something that works, we stick with it, even if there are other options."
I run different tracks on a computer and pretend I'm Armand Duplantis.

- Harry, 11
During the entire time, Harry has been under continuous surveillance at the children's clinic in his hometown, in close collaboration the pediatric bowel and ostomy specialist section at the University hospital to find the best solutions for his particular symptoms. "We go there a couple of times per semester for check-ups and training of the pelvic floor muscles and nerves in a so-called Biofeedback system," says Harry's mother. "Before I start doing my exercises with my nurse, I usually jump up on the couch like Armand Duplantis doing pole vault," says Harry. "The exercises are complicated and require both a lot of concentration and energy, so we try to cancel anything demanding that day and get all his schoolwork done before we leave home," Harry's mother adds.
We appreciate all the support we've received.
"This is something we have to live with every day, and it affects the whole family," says Harry's mother. "It requires patience and a lot of planning and prioritizing. It's time consuming to get going in the morning, and sometimes Harry is late for school. But his school is incredibly understanding, and he's allowed to arrive at times that suit his needs. We have received support from the healthcare system, national insurance, our respective workplaces and our social network", Harry's mother confirms. "Without them, we wouldn't have been able to provide Harry with the support we feel he needs."
And she continues: "It was during a rehab visit 2-3 years ago that we were told about Navina Smart. We thought it sounded interesting, so we met with the Wellspect representative and agreed to give it a year. It took a month, then we got into the routine and Harry started eating better and leaking less.
We were going to give it a year – it took a month.
"I was a bit hesitant at first," says Harry, "and the first morning I took Klyx instead, but then I started doing Navina Smart more and more." Harry's mother explains that medicated enemas only empty the lower part of the bowel and there is a greater risk of leakage, so you have to change incontinence pads more often. Whereas with Navina Smart you only need to worry about toilet needs once or twice per day: "It's been very positive that Harry can handle his enema more or less on his own, which wasn't the previous case. The practical and discreet black bag also makes it easy to bring Navina along if we're going places. It's always with us when we go away."
When I'm on the toilet, I watch videos and play games.
"The whole procedure takes almost an hour, so we've really tried to make our bathroom a peaceful place to be. Here, Harry shall be able to feel at ease in a harmonious atmosphere, without stress, during the irrigation. He makes drawings, does puzzles or plays around with his iPad – anything to keep him busy during the whole procedure. We've put a Lego mat on his stool so he can make his own Lego creations when he's done. Sometimes we add artificial coloring or string lights and candy to jazz up the enema. Or we fool around and make Harry's teddy bear do something funny with the container, to make us laugh. We've added fake eyes to Harry's Smart unit to make it look more like a robot – I think it makes him appreciate it more. In fact, he has never come out of the bathroom without us telling him!" says his mother, laughing.
She adds: "Also, several children with similar disabilities in the VACTERL association have now discovered Navina Classic and Navina Smart. The VACTERL association has also been a great support to us."
Now there is more room in my stomach and I can eat more.
So what does Harry think of Navina Smart? "The good thing about Navina Smart is that I can eat more now because there is more room in my tummy," Harry answers quickly.
Harry and Harry's family have collected a lot of tips over the years that they would like to share with families in a similar situation:
I don't think you should jump to any conclusions about different solutions – I think you should try yourself before you decide, Harry says immediately.
If you keep yourself busy when on the toilet, the time spent in the restroom will be more pleasant and you can relax – which means better emptying of the bowel.
We try to always bring protection pads, wet wipes and a plastic bag in a toiletry pouch - you never know when you might need to change. We have also placed pads with people we often visit, like grandma and grandpa.
Don't get hung up on sizes. You can take adult pads and flip direction as protection, no matter your age – and use them in several layers if you do sports. Some regions offer subsidies and home delivery.
We've discovered that there are practical diaper swim trunks with cuffs that you can wear to prevent leaks when swimming and bathing.
This kind of complex life situation sometimes requires a lot of patience. Acceptance as well as allowing for plenty of time helps lowering stress levels.
Plenty of time and good planning is indispensable.
"It became easier once I decided to accept the situation," says Harry's mother and continues: "My husband and I have, among other things, solved it by working part-time to have more time for Harry. We turn our regular trips for Harry's treatment into a party. Each time we have lunch in a special place and do something extra fun together." And she concludes: "No one wants their child to live with a disability like anal atresia, but in the midst of it all, we are grateful that we get to spend so much family time together."
Find out more about Navina Smart
While our stories are true, users' names and images may have been changed to protect their privacy. Thank you for understanding.