Many Men Have Trouble Passing Urine
Male Bladder Health

Bladder Problems in Men
Sooner or later, almost all men will experience Lower Urinary Tract Symptoms (LUTS). Mostly these are caused by incomplete bladder emptying. Do you recognize any of these symptoms:
Nightly visits to the toilet (nocturia)
A weak stream when urinating
Increased frequency of urination
Leaking of urine
sex-related problems
You Don't Have to Suffer in Silence
Men are more likely to be reluctant to seek medical care and often suffer in silence. One reason for not seeking help is that these symptoms are often perceived to be a normal part of ageing. This isn't always the case.
If you are experiencing any of these common bladder problems, the best place to start is by speaking to your healthcare professional. LUTS can have a strong impact on your overall well-being and quality of life, they have even been found to increase the risk of depression.
The good news is that there is a simple solution.
Men and Intermittent Catheterisation
We have a vision. All men with bladder problems should be able to improve their quality of life. Intermittent Catheterisation (IC) is a great solution for many symptoms and diagnoses, and it doesn't involve medication nor surgery.
If your bladder is holding you back, IC is the second-best way to urinate, as it mimics the natural course of events. It's an easy technique to learn and can be practiced anywhere. It helps you to completely empty your bladder and puts you in control of your own well-being.
When you have passed the first hurdle of learning a new routine, IC becomes a perfectly natural part of everyday life, and you will gain new freedom to do the things you want.
The video below gives advice on how to self-catheterise.
Are you a man experiencing urination problems and wondering about the cause? Here you can read more about the symptoms of Benign Prostate Enlargement (BPE).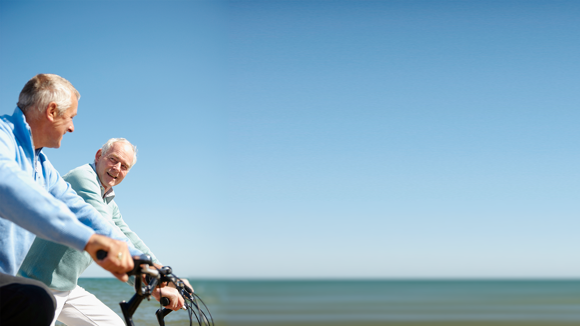 Intermittent Catheterisation (IC) is the next best way to urinate, the way that mostly mimics the natural way of urinating. In this section you can watch animations to understand the whole procedure of IC, download catheterisation instructions and more.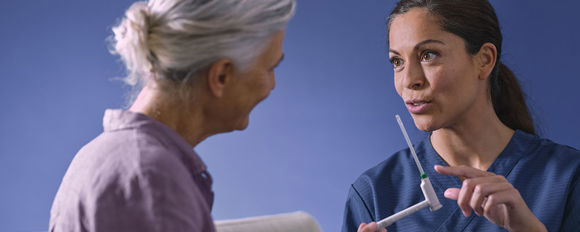 key:global.content-type: Product
User-friendly and safe in a smart package. Specially developed for men, LoFric Origo is foldable to pocket size and easy to carry and use everywhere.
Request sample