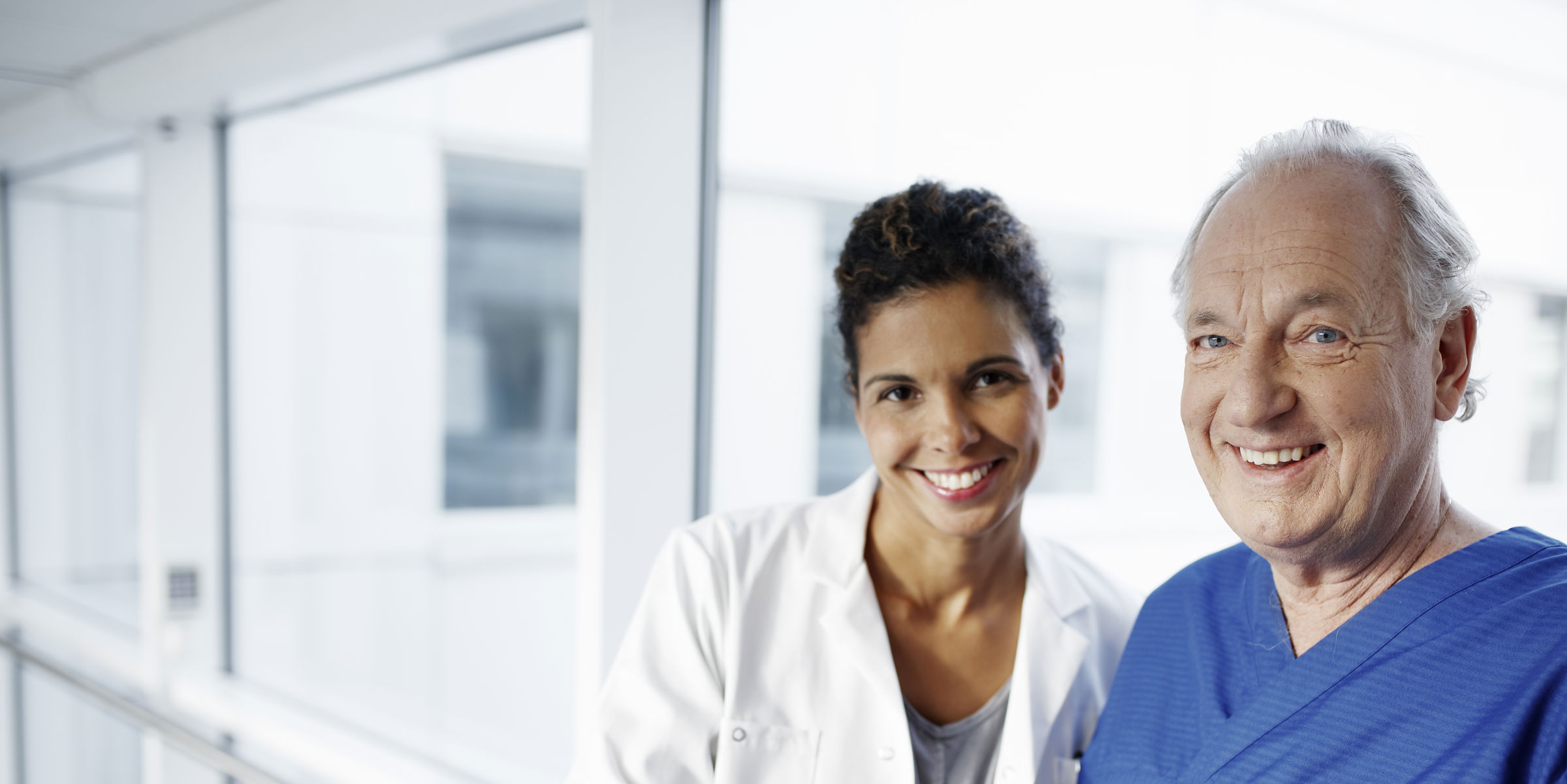 Are you a nurse dedicated to helping patients with bladder or bowel problems?
Do you want to help patients all over the world and contribute to advancing continence care? Why not apply for one of our study grants.
Wellspect's study grants are one of the ways through which Wellspect encourages evidence-based practice related to bladder and bowel problems.
With the clinical studies and education-related projects carried out by group members of the European Association of Urology Nurses (EAUN) as well as European Society for Pediatric Urology Nurses (ESPU-N), being important for the development of best practice, Wellspect has connected its study grants to both associations.
How can a study grant benefit you as a nurse?
A grant will give you the possibility to share expertise in bladder or bowel management and improve patient care. Wellspect can support you with a financial contribution and help you get started, if you like.
As a nurse most of the work is already done by you in your daily practice. The study doesn't have to be cumbersome nor take up your spare time.
Types of study grants sponsored by Wellspect
Nurse study grants (EAUN grants)
The European Association of Urology Nurses (EAUN) represents approx. 3,000 nurses, all working in urological care. It is a lively, dynamic organisation with the aim of fostering the highest standards of urological nursing care throughout Europe and facilitating the continued development of urological nursing in all its aspects.
Scope of the study grant
The scope of this study grant is related to bladder and bowel management/dysfunction. The study may use qualitative (e.g. data collection through interviews) or quantitative (e.g. data collection through clinical examinations) methods. Any study design proposed will be considered.
Proposed study areas:
General bladder catheterisation/transanal irrigation management
Intermittent catheterisation – Timing/Introduction/Follow-Up
Bladder catheterisation management education – for patients or health care professionals
Adherence and compliance to intermittent catheterisation/transanal irrigation
Intermittent catheterisation/transanal irrigation and compliance to daily life
Hand function and intermittent catheterisation – training and product requirements
Self-catheterisation vs. assisted catheterisation – impact on training and product choice Prevention of Urinary Tract Infections – focus on training and clinical practice
Former winners of the nurse study grant
2022– Jens Larsson, Norway: Pilot investigation of predictors of enuresis alarm response, non-resopnse or non-adherence.
2021 – paused due to the pandemic
2020 – paused due to the pandemic
2019 - Malin Nordin, Sweden: Investigating bowel management pathways for SCI patients in the Nordic countries
2018 - Randi Stensgaard and Line Trine Dalsgaard
2017 – Ericaeli Nade, Tanzania
2016 – Bridget Stroebel, South Africa
2015 – Mandira Baniya, Nepal
How to apply for the grant
Application deadline for next year's research grant prior to EAUN meetings - 1st of July 2023
ESPUN grants
Share knowledge and experiences between nurses and other paramedical staff interested in paediatric urology and continence care is the guiding principle of the European Society for Paediatric Urology Nurses (ESPUN) is to. Its ultimate aim is to heighten the quality of care for children suffering from bowel or bladder problems while also supporting nurses in their profession and research.
Scope of the ESPUN study grant
The study grant is open for studies related to bladder and/or bowel management in children and adolescents. Bladder and bowel management could be studied separately. However, additional research on synergies between bladder and bowel management is needed and of special interest. The study or research project may use qualitative or quantitative methods. Any study design or research project proposed by the applicant will be considered.
Former winners of the ESPUN study grant
2021 – paused due to the pandemic
2020 - paused due to the pandemic
2019 - Tinne van Aggelpoel, Belgium: Investigating toilet training in healthy toddlers in Belgium
2018 – Anneli Saarikoski: Voiding school as a treatment of children's functional incontinence – Evaluation and implementation of the intervention
How to apply for the grant
Apply first to become an ESPUN member
Fill in the Wellspect contact form and include a synopsis of the project while also selecting grants under subject.
The deadline for this year's application is 1st of May 2022. The winner of the research grant will be announced at the annual EAUN/ESPUN congress.
For additional clarifications and questions in relation to study grants, please complete the same contact form listed for both applications above. Please outline your email and the focus of your inquiry. We will get back to you in due course.