Getting Started with Bowel Irrigation
It is important to get a training session in bowel irrigation with a healthcare professional before getting started at home. Moreover, it is helpful to establish a routine for irrigation. It is usually recommended to irrigate after a meal in the morning or in the evening. Bowel irrigation is not a standalone solution, the recommended diet still needs to be kept as well as drinking enough water.
If you have questions about bowel irrigation or the product you have been prescribed, we have collected some commonly asked questions here.
How to Succeed with Bowel Irrigation
The factors behind succeeding with bowel irrigation are:
Motivation
Realistic expectations
Allowing time for learning and adapting (the initiation period)
Advice to anyone starting with irrigation is to be prepared and give yourself time to adapt to the new routines. Set a realistic timeframe. It may take up to 12 weeks to find the optimal irrigation routine and have a satisfying outcome. When the initiation period is over and you have found a routine that works for you, it may suffice to irrigate every other day, but this is highly individual.
The body will have to adapt to the treatment. Have patience, and it will be worth it!
Bowel Irrigation Diary
Using a bowel irrigation diary or the Navina Smart app to follow up on treatment and progression is a good way to help you, as well as the healthcare professional to optimise the treatment and find a routine that works.
When using Navina Smart, your irrigations are easily transferred to the Navina Smart app and you can easily rate each treatment. Read more about the Navina Smart app here.
Share tips and tricks on how to succeed with bowel irrigation from a user with a spinal cord injury.
Here our users share their stories on how they live and cope with bowel issues.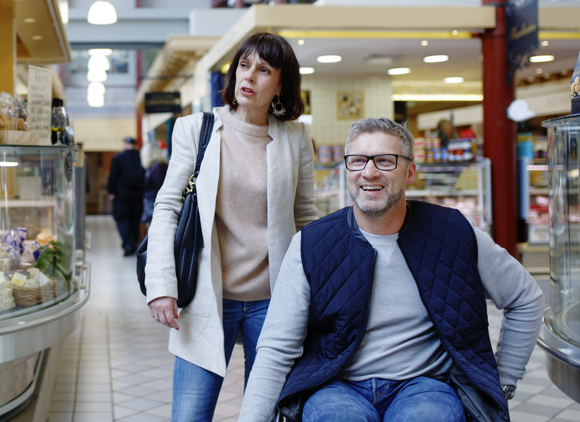 Treatment with bowel irrigation, sometimes also called transanal irrigation (TAI), is an option when other treatments like medications, diet changes and fluids have not helped.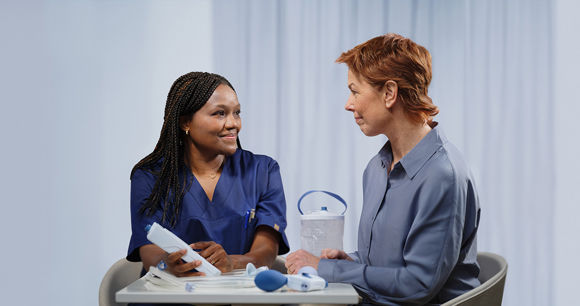 key:global.content-type: Product

Navina Smart has software-controlled pumps that inflate a balloon and instill water into the bowel. Pushing the buttons allows for total control over the procedure.

Request information

key:global.content-type: Product

Navina Classic is the user-friendly choice if you prefer to control the procedure with a manual hand control unit.

Request information

key:global.content-type: Product

Is a soft and flexible insert that is engineered to provide a complete seal, helping to prevent accidental bowel leakage. It is intended to be hygienic, and with its body-conforming shape, it is designed to offer unique comfort for the user.

Request information